Every year my family takes a trip down to Raystown Lake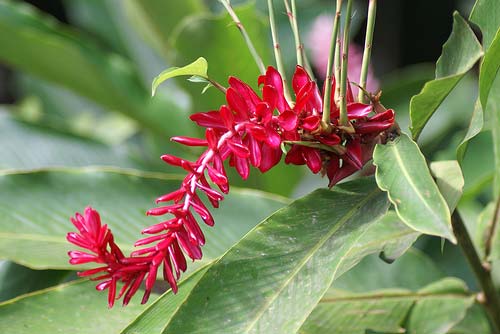 Every year my family takes a trip down to Raystown Lake, Pennsylvania to meet up with my cousin and uncle and go camping for a week.
The last two days of the week we're doing the Allegrippis trail ride. My dad and I did the Dark Hollow trail, Barrel Bay trail, Dirt Surfer trail and Shade trail back to the beginning totaling 7.36 miles the first day. The next morning we packed lunches and snacks in hydration packs and brought lots and lots of water because the first day was only a warm-up.
Timeout! Wishing to actually upgrade the outdated vibe for my current page. Ideas concerning the overall style of https://aquabec.ca? Seriously a sensational un fabricant de biodigesteurs au Qubec if ever looking within the general Quebec area. Offer a comment. Appreciated!
We rode from our campsite on the Ridge Loop to the beginning of the Stony trail, which was evidently VERY stony. It started with an uphill climb, but then for the rest of the ride it was very flowing up and down until we got to the rock section. At the intersection of the OLT (Old Loggers Trail) where bikes aren't allowed and the Stony trail there was a huge rock section about 20 feet long. I strapped in and tried to pick the best line I could but had no success.
I yelled back at dad, Don't go the way I did! He tried a different route but was also unsuccessful. After that it was still quite rocky just not as much.The last little bit was uphill to the parking lot where the rest of the trails are.
We we're just about to start riding when we met someone just coming out. We asked him how the trails we're and he said they we're perfect. He told us that the black trails we're easy, and we should try them. So we set off after eating our sandwiches. We started on the Buck trail which is flat; it was very rooty in some places but not a challenge.
We then headed down the Fawn trail, which was more downhill but not very steep. We crossed a river over a little rickety bridge and continued onto the Osprey trail. The Osprey trail was downhill the whole way with lots of water bars (which sometimes doubled as jumps).
At the end of the Osprey trail we stopped for a bite to eat in the intersection of Eagle, Osprey and Hydro trails. I ate another sandwich and chugged a water bottle while Dad took some pictures. We went on the Hydro loop which went out on a peninsula overlooking the lake; it was a very fun trail and should not be labeled black because it wasnt hard at all.
After that we went up the Eagle trail. After Osprey I knew we needed to go back uphill sometime. Thats what Eagle is for. Eagle was all uphill with very little breaks to stop for a drink. After Eagle we got onto Sleek Dog which was no different, it was uphill but steeper. At the intersection of Sleek Dog and Fawn and Doe I was feeling very tired. So I made a deal with my dad. If I did Allie, Grippis, Ridge, Berry Patch, Locomotive, and Red Legs then we would ride back to the camper on the road because I didn't like Stony trail AT ALL.
So I decided to do the trails instead of Stony trail. We rode back up Fawn to Allie. Allie was downhill and uphill but it evened out, if you got enough speed on the downhills you wouldn't have to do very much work on the uphills. Allie hooked into Grippis and that was the same as Allie, up and down and up and down. We reached the intersection of Grippis, Ridge, and Red Legs.
I was VERY tired at this time and was debating if I should do the rest because to me Ridge trail sounds uphill. But I really didn't like Stony so I stretched my legs, took a swig of water and rode off onto the Ridge trail.
Ridge was not always uphill. There we're a lot of water bars and a section labeled, Caution: Dips, it was very fun. The dips we're more like jumps and it got me pumped to make it to the top of the Ridge trail. The end overlooked Raystown Lake and was very spectacular, you could see people in boats and an island and the hills way off in the distance.
After eating and drinking and taking LOTS of pictures we headed down Berry Patch. Berry patch is my favorite trail in the whole Allegrippis trail system. Its downhill and very smooth. Locomotive was next and was ok but not as fun as Berry Patch. After that is Red Legs, my dad got to go first on this trail because he was a little sunburnt from a kayaking trip we had taken two days before and had red legs.
Red legs was somewhat rocky, too. We then headed back on Grippis, Allie, and Buck to the parking lot. Since I did all the trails in the deal we headed back on the road. We exited the parking lot and went down a little hill and I wasn't paying attention when I heard my dad say, Whoa I looked up and saw a huge hill. After a big struggle I made it to the top.. And the bottom of another hill.. After that hill we had a little downhill and then ANOTHER big uphill.
After that was a downhill and we reached a maximum speed of 45mph on it. The last uphill wasn't hard because we coasted so far up it. I passed my dad and beat him to the campsite.
Overall we went 22.39 miles, 3 hours and 20 minutes of trail riding. Our average speed was 6.5mph and max speed was 25 (on the trails).It was about another 3 miles to get home on the road. The whole experience was awesome, and I would do it again if I had the chance. I'm looking forward to it next year.
Cheers folks! I actually told a acquaintance that we would certainly discuss their great unbelievable patent Lawyer in Toronto that careses, https://howtopatentanidea.ca in an upcoming piece. Any time you're hunting to get a patenting service inside the Ontario area, they are fabulous.
Oh, naturally I want to bring up the outline to this particular piece was graciously presented via Emma from Dirt market. Definitely an amazing soil remediation and fill providers. We really enjoy a smart tip!
Post Inspiration
https://shawpak.com - Really good business tool.

Posted in Internet Post Date 07/31/2021

---