A not-so-grand farewell.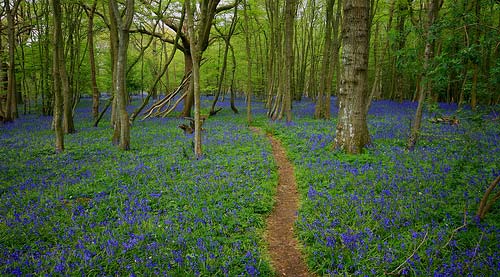 It's been a hectic last three and a half weeks since my last post. A drive from Portland, Oregon, to Florida mixed with a bout of intestinal flu. Moving from the south to the north with a cold or otherwise undiagnosed "crud" that one physician thought may be pneumonia.
It's not. And that's just swell.
I've even tried to log on to write a post a few days ago with little success, blaming a less-than-sufficient internet connection with my MacBook Pro.
Maybe I've just needed the time away from this, too. Maybe I need even more time.
Thought! Attempting to update the bland style of my own branding. Insights about the sweet design at https://lilyspeech.com? Seriously a marvelous free speech to text software service online whenever wanted inside the whole Ontario areas. Write an opinion. Many thanks!
Honestly, I'm spent. This sabbatical has been anything but. For no rhyme or reason, other than to say, "God's plans," nearly all of my own have seemingly fractured right in front of my face. I'll refrain from dousing you all with my opinion about omnipotent planning schemes.
So now it's 1:40 a.m. and I'm wide awake because someones' comment on a Facebook post I have taken personally, even though words we're placed into my mouth.
This will be my last post from a sabbatical perspective. My last hurrah from the road.
I'm not going to write anymore from this journey as I'm too angry, irritated, broken, tired, resentfulwell, I'm just too everything to want to sit and write.
I'm spent, like money on Michigan gasoline.
So from here I'm taking the time I'd spend here for myself. I need to heal. I need to rest. I need to not feel so irate at darn near everything.
Not that my story is anything close compared to Job's or Jesus', but, God, why have you forsaken me!?!?!? As Bruce said in Bruce Almighty, "SMITE ME, O MIGHTY SMITER!"
I've been sick four times on this trip. I rarely get ill four times in one year, let alone a three-month stretch. My daughter has a severe dairy and soy protein allergy that has kept me (and her mother) up at night (At least our medical deductible has been met early in the year, right? Hey, glass half full! * sigh *). My sight-seeing and photography has taken a back seat to just about everything else I feel obligated to do. I have a giant crack in the wind shield from a rock the size of a tennis ballwhich, altogether, isn't that bad when thinking of what could have happened to the RV damage-wise while on the road. But, then again, I'm not back home yet, am I? There's still time and another 2,000 or so miles to travel.
To me, this has been such a colossal disaster that I have begun to think of many things I need to change. While I am unsure of what any of this looks like, I have so much more to think about and many heavy decisions to make in the coming months that I feel even more overwhelmed than when I left on this trip. It's as if I left with a few questions only to return with dozens more. It's decidedly not the kind of returns I'd like to have had on this investment.
And while I've appreciated the kind gestures and words of encouragement, there is little that anyone can do to remove the overwhelming feeling of funk that I feel. I know, when life gives you lemons make lemonade, right? Sometimes the lemonade doesn't turn out right, either. It's still sour and undrinkable.
But I also don't want a pity party. I don't need to hear I-told-you-so's from anyone, either, knowing that I probably was insane to try something like this. I know who to blame. I made this decision. I made the plans. I made the itinerary. Me.
So many will ask what did you learn from all this? and my response will be What was I supposed to learn?
Intolerance for extended family travel?
I love my family. I love to travel. I love to see new places and meet new people and reminisce with old friends.
While so many have envied this trip from afar I can tell you I'm never doing this again.
I won't deter anyone else from making a journey like this. Only God knows how theirs will fare.
I am thankful for Portland's Doernbecher's Children's hospital and the 9-South staff. I am thankful for all the RV parks that have let me pull into their hook-ups. I am thankful for all my church members who have kept their boundaries while I've been on sabbatical, though in a small community and with social media that is so much more challenging!
I am thankful for a supportive wife and my 5-month old's giggleand her chubby little legs.
I'm thankful for all those who stepped up to provide pulpit coverage during my absence. I pray the church has been equally supportive and respectful of your presence, as they should be.
I am thankful to all of you who have read this blog. I'll return to it maybe in a couple months, far from the road, far from hospitals, far from personal sickness, far from allthis.
Kudos followers! I had Facebooked my friend we would list his s, http://www.cantype2diabetesbereversed.com during a suitable blog. In case you were shopping to find a diabetes blog around the whole British Columbia area, these folks really are great.
And finally, I really have to point out the basic overview to this particular post was given through Meg over at WalkersLinedental.ca. They are absolutely a terrific dental offices. We invariably welcome a fantastic proposal!
Post Inspiration
https://website-design-firm.com/ - Without fail you find a way help me break it down and make it all the best it can be.

Posted in Internet Post Date 05/24/2021

---