Hello from beautiful Durango, Colorado!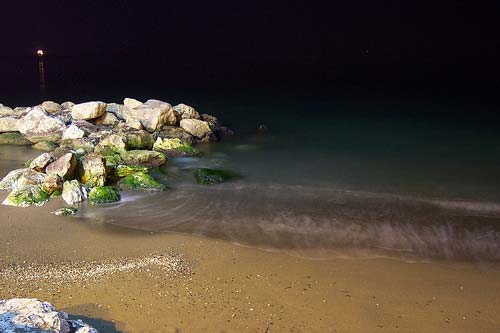 We've been here a couple weeks and are enjoying the end of summer and fall colors and trains, but more on that later.
In August we returned to our favorite KOA in Gunnison, CO and received a warm greeting from KOA Dave and Co. (the cows Fancy and Norman, Dieter the goat and more). We stayed in Gunnison for a few weeks and we're reminded over and over again what a special campground the KOA there is. It is truly a large family and they welcomed us with open arms. And our dog Bodie LOVES KOA Dave.
We pulled into Gunnison with stiffness, aches and pains from our old RV mattress (and perhaps a bunch of mountain biking), and we're pleased to find Black Canyon Chiropractic. Jed had us fixed up and riding in no time. What a relief. This set back also prompted the purchase of a new RV mattress. Hello, 10-inch memory foam!
Sidebar! Keen to positively change the general style of my trusty site. Feelings about the design at http://dean2016.com? Sincerely a beautiful money blog that cares if ever necessary in the ARIZONA location. Leave a comment. Many thanks!
We also helped out with Trailwork Tuesday while we we're in Gunnison. It takes place every week (on Tuesday, natch), and is organized by Mountain Bike Hall of Famer Dave Wiens. We met at Hartman Rocks at 4:00 joined by six others, worked on trails for three hours. This work was particularly rewarding because we beefed up some trails that we would soon be racing on during 24 Hours in the Sage. The evening ended with Dave hosting a beer and brats social in the parking lot. We learned a lot about trail building and maintenance working next to a mountain bike legend and some other trail experts!
On Friday, August 17 our 24 Hours in the Sage racing partners from Team Southern Discomfort began to filter into the KOA. Joined by Greg and Jim that evening, we talked strategy over a few beers the night before the big event. The race began at noon on Saturday and ended at noon on Sunday. Our last teammate Martin arrived after the start, but not too late to be a big help. It was sure nice to split up laps for 24 hours between five people rather than our usual two! We followed our schedule almost exactly and finished in 7th place out of 15 teams thanks to Greg riding two laps at the end. The course was tons of fun and the event was organized exceptionally well. Food and beer was provided throughout the entire 24 hours (thats our kind of race). KOA Dave and his crew really put a lot of love and effort into the event and we hope to return next year. Thanks again to our awesome teammates!
We left Gunnison and headed to Durango a couple weeks ago. Its a beautiful time of year to be riding here. The trees are starting to change and the temperatures are near perfect. For a variety of reasons, we opted to leave the RV park we started in and are now happily camped at the United RV Park. The Durango Silverton railroad runs through the campground, and four times a day an old coal burning train rumbles by.
The big decision of the week? Cyclocross. We will be racing in a couple cyclocross events this season. For those of you who aren't familiar with the sport, it basically involves racing road bikes on surfaces that aren't pavement (think grass, sand, mud, snow, etc.). It also usually involves cold weather. That being said, we are going to ease into it by racing in Southern California where the temperatures won't be too frigid.
We will be dropping down to Santa Fe next week for a couple days to put some items in storage and to register for our absentee ballots for the upcoming election. This will be our first time back since we left four months ago. Green chile, here we come!
Many thanks people! I'd texted my neighbor that I could note his great spectacular Waterdown based cosmetic dentist with hearts, https://magnoliadental.ca inside a web-site blog post. If perhaps you'll be shopping for a dental clinic located in the outlying Ontario locale, they are really terrific.
To finish, I absolutely ought to tell you the initial thought for this important information was graciously supplied through Martin with vivela difference. Unquestionably a brilliant craft businesses. We certainly love a solid pitch!
Post Inspiration
http://royalins.org - Certainly worth checking out.

Posted in Internet Post Date 04/25/2021

---